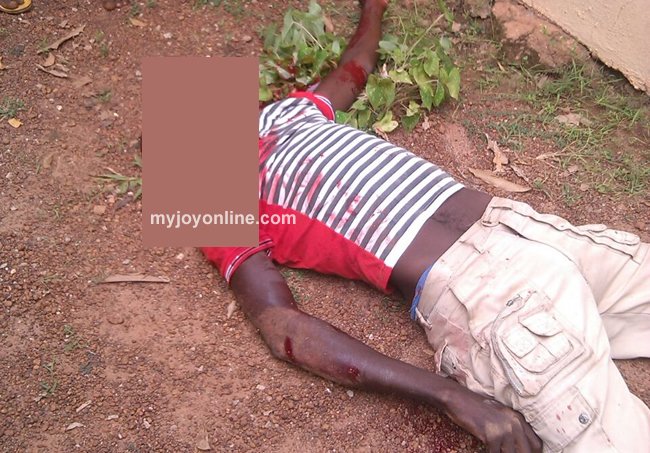 A young man has reportedly been shot dead at Salaga in the Northern region after police fired warning shots and tear gas into rioting students Thursday.
He has been identified as one Francis Togbedu who had gone to the Salaga Farmers Co-operative Credit Union nearby to withdraw money.
The riot followed the arrest of some ten students of the Salaga T. I Ahmadiyya Schools.
These students had gone to the examination hall with slippers which were seized yesterday.
Angered by that, their colleague students subsequently vandalized police properties and burnt one of the school's dormitories today.
The police were immediately called in to quell the rioting students.
Christopher Mensah Amoako, a journalist, told Joy News several other students have been injured as a result of the confrontation between the students and the police.
The injured are currently receiving treatment at the Salaga Government Hospital.
According to Amoako, the incident has angered many town folks who have invaded the school in defence of the students.
He said the people have outnumbered the police compelling the latter to resort to indiscriminate firing of warning shots in an attempt to disperse the unyielding crowd.
The under pressure police officers have called for reinforcement from the regional police command in Tamale.
Meanwhile, the Regional Minister Alhaji Mohammed Muniru Limuna has ordered that the school be closed down.
He said immediate steps would be taken to prevent rioting by students in the region.