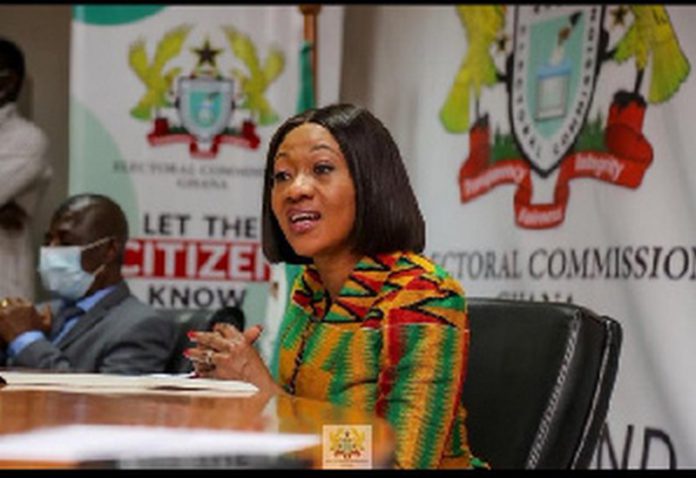 Former President John Dramani Mahama has asked the Electoral Commission (EC) to be fair in the upcoming 2023 voter registration exercise.
Mr Mahama says the Commission is required to be transparent about its responsibilities, not the other way round.
This according to him, will help the EC regain its lost confidence from the public.
The National Democratic Congress' flagbearer for the 2024 elections in a Facebook live session on Wednesday said the party will also police the processes leading to the registration and after.
"I strongly urge the Electoral Commission to facilitate the registration exercise in all electoral areas to allow for easy access and a reduced burden on the citizenry in their quest to register."
"I challenge the Commission to be transparent with the processes preceding the start of the limited voter registration exercise, the replacement of voter ID cards, and the transfer of votes."
He also asked the EC to publish the names and pictures of personnel recruited for the registration exercise as stipulated by the regulations of the electoral management body.
https://drive.google.com/file/d/1GJYoQg5WBY4xHmoS2-fXr3uUsyDbPSUk/preview
"As has been requested in a formal letter to the Commission by the General Secretary of the NDC, we want to know when the names and pictures of the Registration Supervisors, Registration Officers, Registration Assistants, and other officials for the exercises will be published at the district level, as stipulated by the EC regulations."
The Electoral Commission has announced that it will commence the 2023 voters' registration exercise on Tuesday, September 12, and end on Monday, October 2.
In the said announcement, the Commission added that the exercise will take place at its district offices across the country.
Jean Mensa, the chairperson of the Electoral Commission, made this known on Thursday, August 17, at a press briefing in Accra dubbed, 'Let the Citizen Know.'
She also disclosed a GH¢10 charge for the replacement of a lost or misplaced voter's ID card.
"The voter's registration exercise will afford Ghanaians who have attained the age of 18 years, since the last registration of 2020 and others who are more than 18 years, but for various reasons couldn't register during the 2020 registration exercise an opportunity to do so."
"The EC will embark on voters' registration in all 268 district offices of the Commission. The exercise will be held from September 12 to October 2," she disclosed.
Following this, some seven political parties in the country on Monday, August 21 expressed their displeasure about the decision.
They insisted that any decision to restrict the upcoming voter registration exercise to its district offices would not achieve its intended purpose.