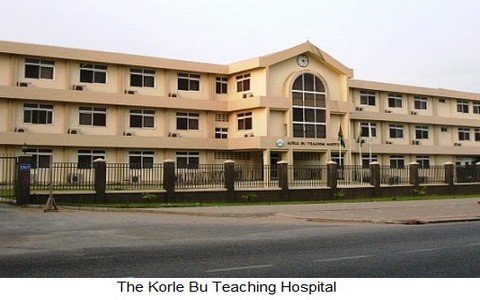 The Korle Bu Teaching Hospital has closed its outpatients department due to an ongoing strike by the Ghana Medical Association (GMA).
A statement copied to voicefmonline.com indicates that members of the GMA across the country have withdrawn their services to all government hospitals.
Only inpatients and emergency cases will be attended to by the hospital.
Below is a copy of the full statement
The Ghana Medical Association (GMA) has indicated that its members (who are serving doctors in the hospital) are withdrawing outpatient services to government hospitals in the country beginning today, Thursday, July 30, 2015. This measure by the GMA has affected outpatient services in Korle Bu as well.
Management of the Korle Bu Teaching Hospital wishes to inform the general public that its Outpatient services have been closed to patients as a result of the action by members of the GMA. However, as indicated by the GMA that they will continue to attend to inpatient and emergency cases, the Hospital is still managing inpatient and emergency cases.
The Hospital therefore, wishes to inform all patients who will require outpatient services to go to other private and peripheral hospitals in the metropolis.
The Hospital is appreciative of the service members of the GMA have been providing. Management resolves to work with government and the GMA to ensure that the current impasse is addressed as soon as possible.
The general public will be duly informed of any changes in the current situation.
Thank you.
Signed
Management