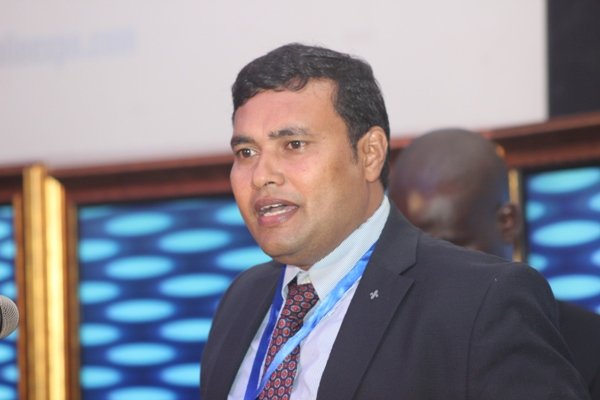 Activities of the Anti-Telecom Fraud taskforce since the beginning of the year, has prevented a loss of more than 60 million dollars in revenue to the state, according to Subah Infosolutions.
Subah Infosolutions is the IT firm that provides technical support to the taskforce.
The task force is made up of officials of the National Communications Authority (NCA), the Criminal Investigations Department (CID) of the Ghana Police Service, and telcos operating in the country.
Managing Director of Subah, Sasmal Birendra says, SIM box or interconnect bypass fraud –  one of the most prevalent scams currently – costs the industry about 3 billion dollars every year.
"In the last 7 months, we have saved around 60 million dollars", Mr Birendra told the media Wednesday.
He said the taskforce has been able to achieve this through the use of technology that is superior to those used by the fraudsters to shroud their activities.
Sim box fraud, which involves sending calls made via the internet through sim boxes, continue to a major drain of revenue to the sector.
Recently, three people, including a 16-year-old boy were arrested at Tema for sim box fraud.
"Subah Infosolutions uses a state-of-the-art technology; we have triangulation systems that tracks down where the culprits are. We have systems [for detecting sim box fraud] installed in more than 170 countries through our partners", Mr Birendra revealed on Wednesday.
Mr Birendra was speaking to journalists at the ongoing Africa Mobile and ICT EXPO (MOBEX) 2015 at the Accra International Conference Centre.
MOBEX 2015 brings together entrepreneurs, companies and enthusiasts in technology for an exhibition, a conference, a job fair among other activities for three days – July 29 to 31.
Mr Birendra also revealed that Subah is poised to break into other areas of technology with their services.
"We are coming out with new evolutionary technology to enable us enter the banking and digital migration sector" he said.
Subah is also poised to train more Ghanaian youth in the future, Mr Birendra revealed.
Subah, a member of the Jospong Group, says its business strategy seeks to explore a combination of world-class collaboration with leading technology companies for joint execution of projects and knowledge transfer through direct recruitment of skilled professionals.