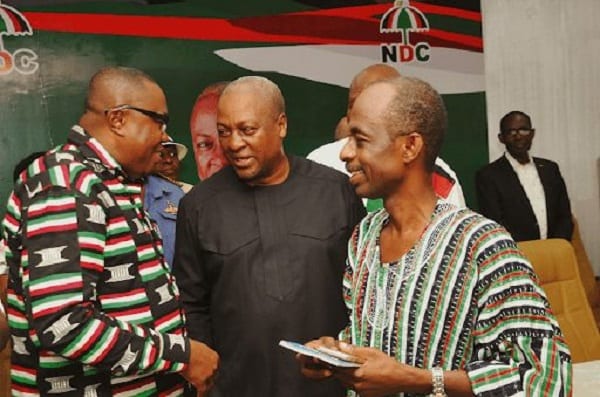 New Patriotic Party (NPP) Member of Parliament for Bortianor-Ngleshie Amanfro Constituency Sylvester Matthew Tetteh says the economic crisis facing Ghana is no exception as even advanced economies are facing the crunch.
He stated, therefore, that those who are on the rooftops shouting about the crisis should not be trusted to have the magic wand to solve the hardship.
The former Chief Executive Officer of the National Youth Authority urged all to have faith in the current government to steer the country out of the crisis.
Mr Tetteh was speaking on TV3's New Day on Tuesday, August 23.
He was speaking with regard to the declaration of shops' closure slated for Monday, August 29 by the Ghana Union of Traders' Association (GUTA).
The Association adduced that members will embark on that action as a result of the high cost in doing business and the fast-paced depreciation of the local currency.
The NPP MP appealed to the traders to engage the Ministry of Trade and Industry with their concerns.
He said nobody can solve the current crisis because it is global in nature.
"In event that the NDC wins power today, what are they going to do?" he quizzed.
"There will be no magic to [solving] this crisis," he added.
But National Democratic Congress (NDC) MP for South Dayi Rockson-Nelson Dafeamekpor said things are really tough for traders and they are justified for their intended action.
He observed, however, that there may be no end in sight in the nearest future as the situation is going to turn worse in the coming days.
"I fear for the fate of the Cedi and all other incidental rates."
SOURCE: 3News.com