The Police Administration has seen a video in which a person in a Police uniform was captured allegedly sexually harassing a female in a car.
viral video has emerged on social media showing a policeman man harassing a lady in a car.
The 10-second video on Twitter showed the policeman being violent on the lady in the Toyota car.
The clip shows the lady sitting in the passenger seat of the car with the door open. The police officer who seemed to be kneeling on the ground beside the lady, had his head on her thighs, as though he was kissing them. He then moved his hands over his victim's thighs heading to her private part.
But the lady who wasn't happy with what was happening kept asking her attacker, "what are you doing? What are you doing?"
Please read more from the attached.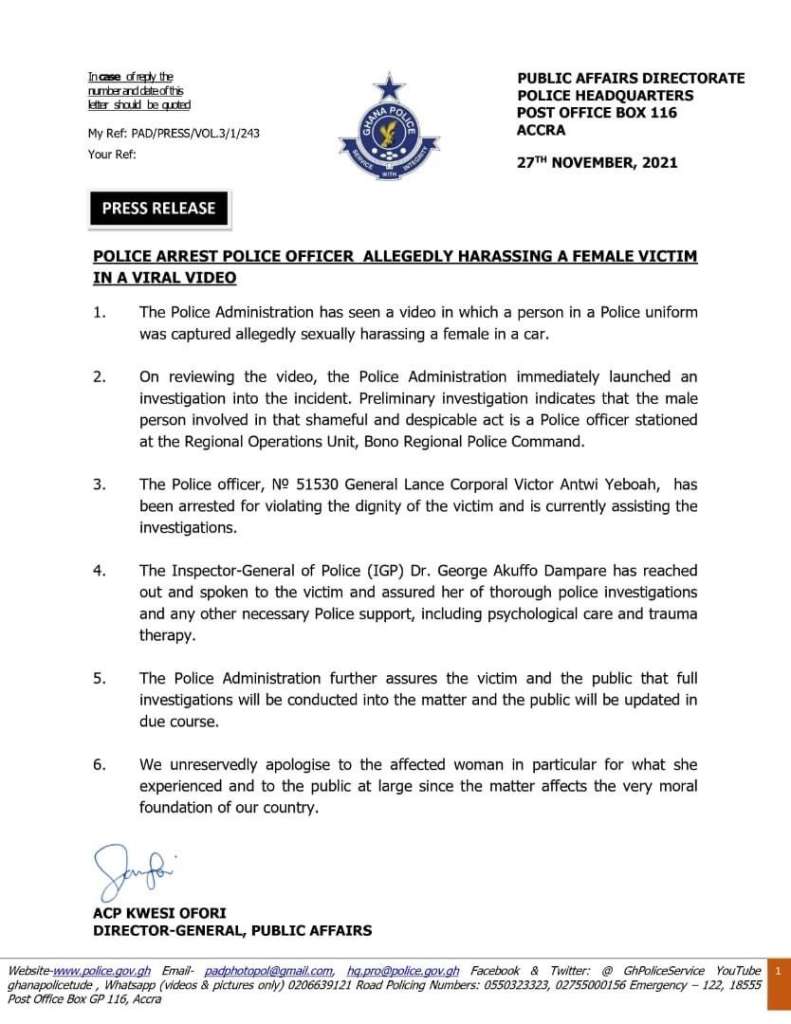 SOURCE: Mubarak Yakubu