Founder and Leader of the Ghana Union Movement (GUM), Christian Kwabena Andrew, popularly known as Osofo Kyiri Abosom, has revealed his wife has left him.
This according to the founder of Life Assembly Worship Centre was because he had a child with another woman.
The man of God revealed this while addressing congregants on Sunday about the absence of his wife in church for over a year.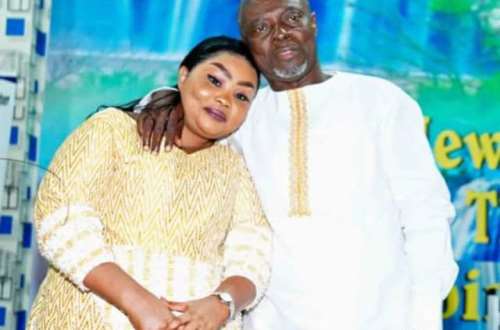 To him, it was an issue both the congregation and Ghanaians may be eager to know and it was about time he cleared the air on it.
"She asked the court to sack all my maids so I've sacked them. When you meet your gossiping friends and they complain about your Pastor's wife, tell them they are no longer married," he said.
The man of God further asked his church members not to allow his situation to affect their fellowship with God since they are there not because of him.
"God called me and I'm doing my work. If she says she is leaving, she can leave. There are a number of beautiful ladies here and I f I need your support, I will let you come and help me," he declared.