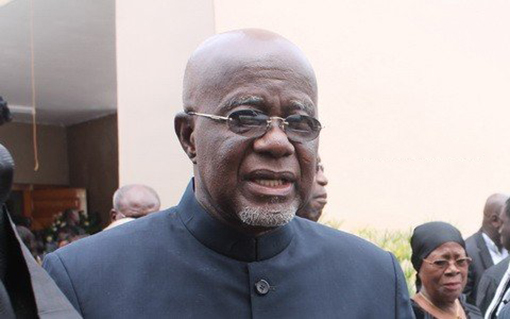 Mr. Hackman Owusu Agyeman, a former Minister in the Kufuor administration, former Member of Parliament and currently member of the Council of elders of the New Patriotic Party, has filed a GHC5million defamation suit against Giraffe Publications, publishers of the Daily Post newspaper and Michael Dokosi (editor), for defamation.
Also one Mahama Haruna, a self-styled political activist, was named in the suit.
It is however not clear what side of the divide the said Mahama Haruna belongs. His utterances lately have endeared more to the ruling National Democratic Congress though he still claims to be a member of the New Patriotic Party.
The suit (number BC 707/2015) by Mr. Owusu Agyeman is over the publication and remarks by the Daily Post, Mr. Dokosi and Mahama Haruna that he (Hackman) recorded and leaked a secret meeting between former President Kufuor, some members of the clergy and some party elders at Mr. Kufuor's residence in Accra recently.
According to the publication, Hon. Owusu Agyemang has been accused by Mr Mahama Haruna of recording the meeting and leaking the story to embarrass the former President, embarrasses the clergy for saying things that will not inure to the sustenance of the NPP and ensure that Nana Akufo-Addo, flagbearer of the NPP, loses the 2016 elections.
Amongst the claims sought by Mr. Owusu Agyeman are; "Damage for libel in the sum of GHC5million, an order of perpetual injunction to restrain the Defendants, whether by themselves, their agents, servants, workmen, privies or any of them or otherwise from further writing, printing, publishing and/or causing to be written, printed and published the said words or similar statements defamatory of the plaintiff."
The defendants have eight (8) days to respond to the suit.
Mr. Owusu Agyeman has been very concerned about the spurious allegations making the rounds. As an elder within the party and after serving the Danquah, Busia,  Dombo tradition for decades, he finds such an attempt to tarnish his hard-earned reputation both in politics, public life and business life very worrying.
He said the allegations were preposterous hence the court action.