New details have emerged about the recent tragic accident involving a Yutong bus and a fuel tanker, resulting in the loss of 16 lives and leaving 40 others injured.
The bus, which was completely burnt in the collision, displayed severe damage with torn and discoloured parts, while its tyres were in a severely damaged state.
The bus appeared as if it had been intentionally dismantled for repair, with some chairs torn but still arranged inside.
The devastating crash occurred at Gomoa Okyereko in the Central Region involving an Accra-bound Yutong bus and a fuel tanker bearing the registration number WR 2063-10.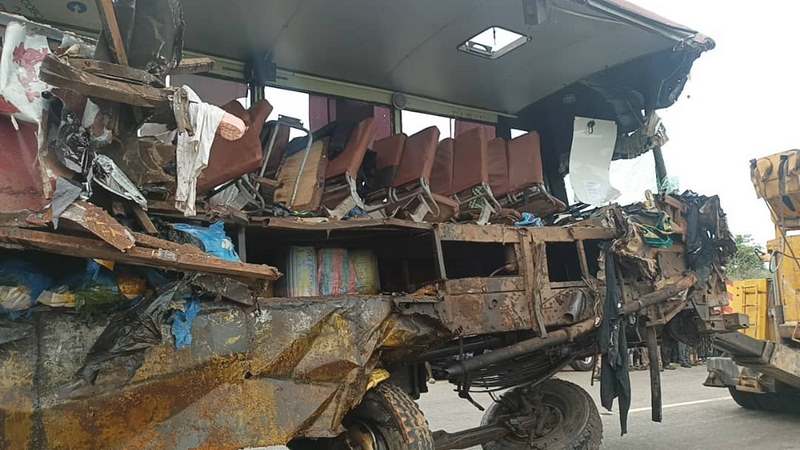 Reports indicate that 16 passengers tragically lost their lives at the scene of the accident, while 40 others sustained varying degrees of injuries.
It has been revealed that the passengers were en route to Accra from Liberia at the time of the incident.