Two teenagers were on Friday, October 29 stripped naked and paraded on the streets of Akuapem-Adawso in the Eastern Region.
It is unknown what triggered the action but they are said to have engaged in thievery.
The two are also said to have been assaulted in the process.
Therefore, they sustained bodily wounds.
Meanwhile, the police have arrested two persons involved in this act.
The two were arrested on Wednesday, November 3.
Police have also transported the victims to the Police Hospital for immediate medical attention and treatment.
"Psychologists have also been assigned to counsel the families of the victims," the police said in a statement on Wednesday, November 3.
They urged the public to desist from engaging in unlawful acts or risk being arrested and prosecuted.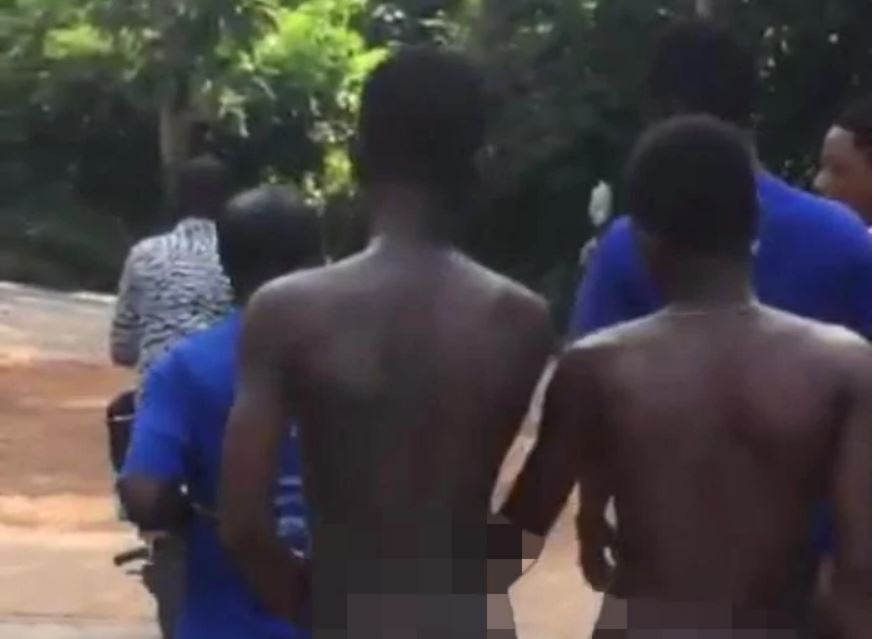 SOURCE: Myjoyonline.com