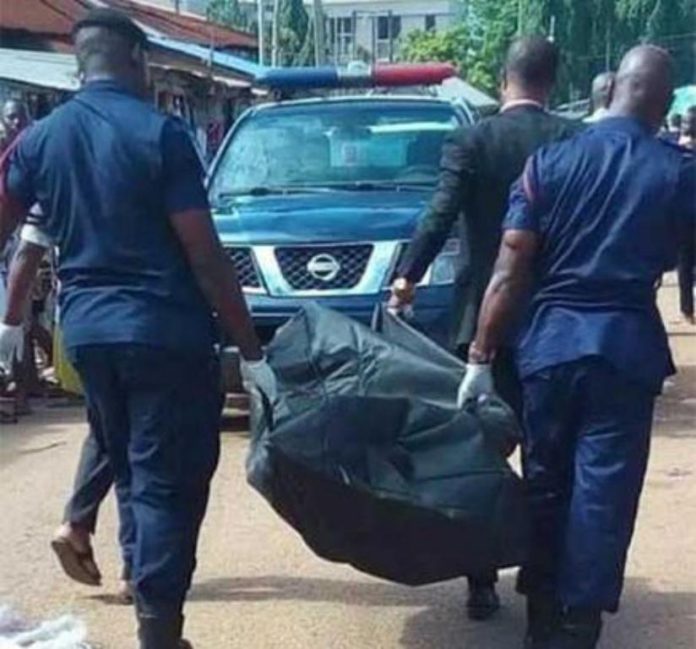 A collision involving a trailer has resulted in the tragic death of a woman and left a motor rider in critical condition at Gomoa Akotsi on the Kasoa-Cape Coast highway.
According to preliminary reports, the okada rider and deceased were travelling from Gomoa Akotsi to Kasoa direction as well as the articulated car.
In an interview with Adom News, an eyewitness, Ibrahim Abubakar, revealed that, the Okada rider was driving in the middle of the road due to heavy traffic on the road.
The okada rider attempted overtaking the truck when a metal on the side of the truck pulled them to the ground.
The back tyre of the truck run over them, leaving the female passenger dead on the spot and her body in a bizarre state.
The okada rider on the other hand sustained severe injuries to his leg.
Emergency response teams were dispatched to the scene to provide urgent medical assistance before rushing the victim to the hospital.
The body of the deceased, believed to be in her late twenties, has been retrieved and deposited at the morgue awaiting identification.
STORY BY Mubrak Yakubu/Voicefmonline.com