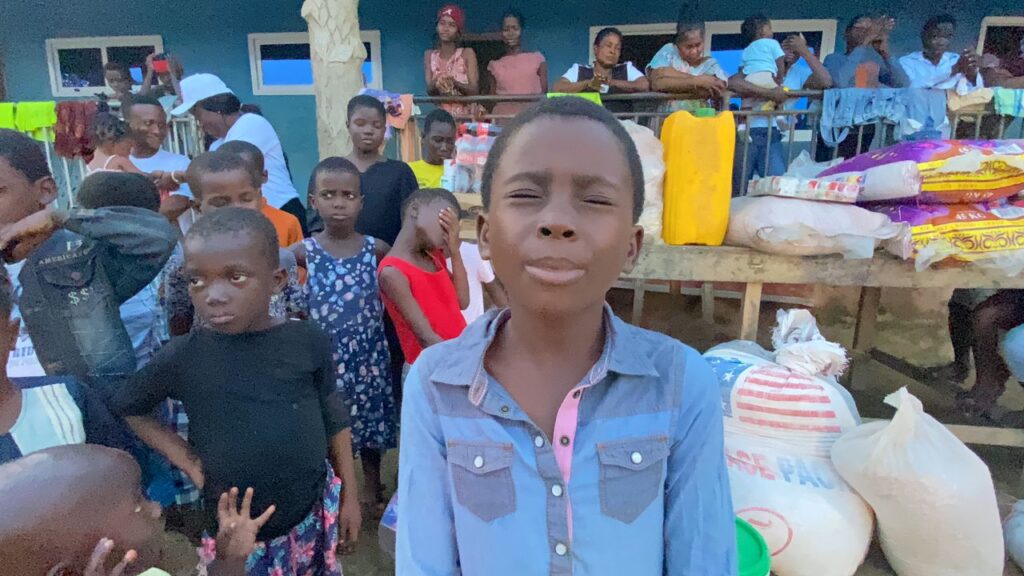 A Ghanaian car dealer, Dominic Sem who is popularly known as Wofa Sem has donated some items to support the running of the Nsawam Prisons, Kwakyekrom Epicenter, Freedom House Foundation and Eye of the Lord Orphanage at the Nsawam Adoagyiri in the Eastern.
The items included bags of rice, soft drinks, insecticide sprays, toiletries, bags of Maize, gallons of Oil and sanitary products.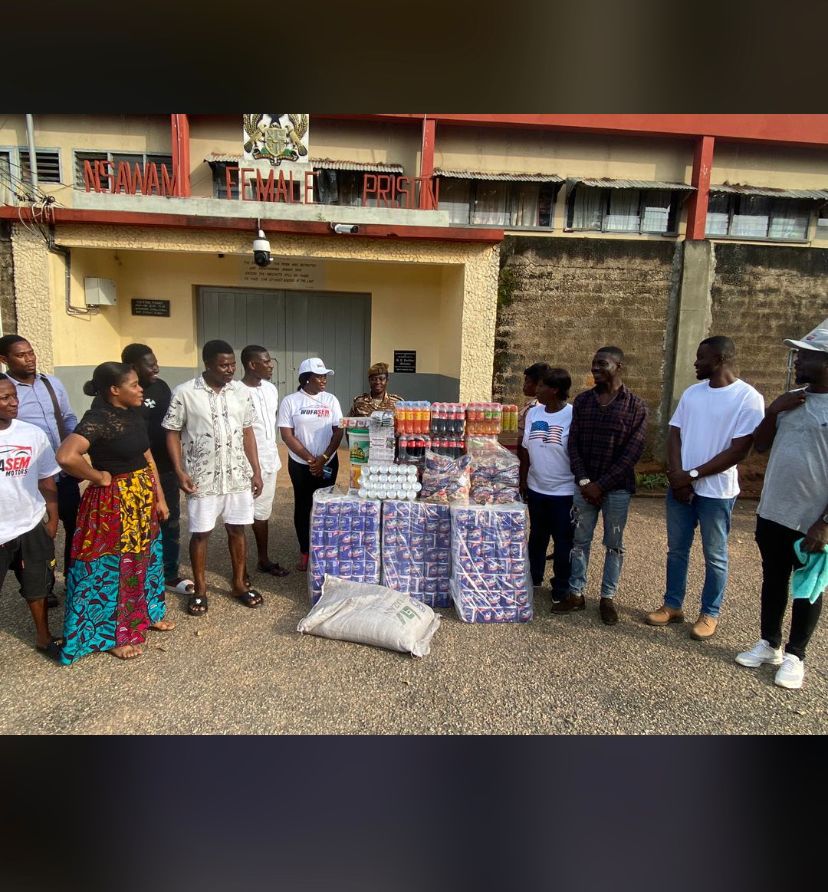 The CEO of Wofa Sem motors, Wofa Sem who personally did the donation including his management told Angel News Mubarak Yakubu that giving back to society has always been his passion, hence, his decision to always gives to the needy is what he has been doing over the years to help deprived communities.
Wofa Sem further explained that, he doesn't plan before doing any donation, however, anytime he feels going to the orphanage homes, he buys the stuff and donate to them.
"I started these for years now. I don't do it base on pressure where I see people doing it so I also want to do. No, anytime I feel like I want to donate, I just go to the market, buy the stuff and go to the orphanage homes and give to the needy".
Mubarak Yakubu asked Wofa Sem his reason of donating to the orphans, he said that is what makes him happy, anytime he goes there and see the children happy after receiving the food items, he automatically becomes very happy as well.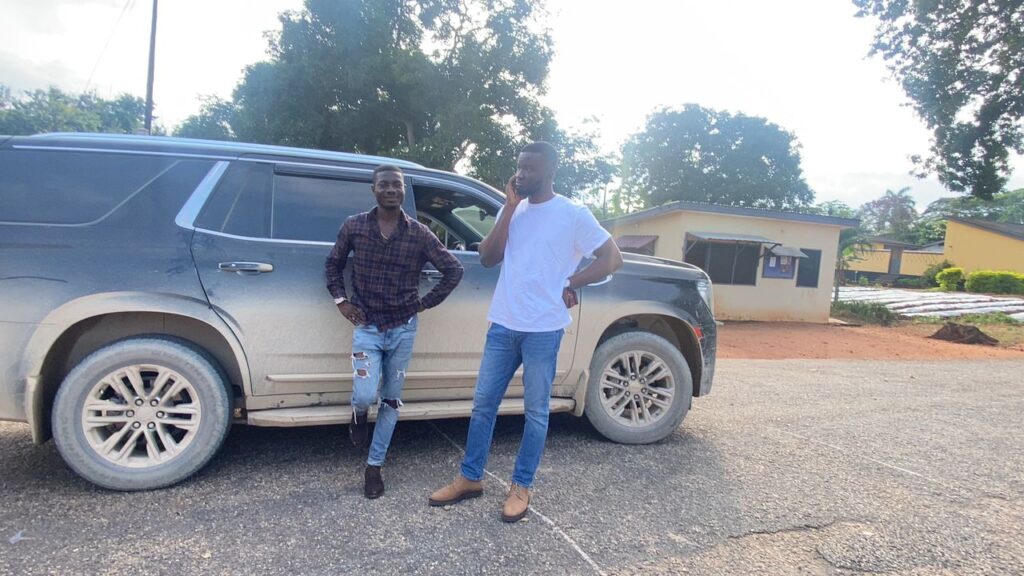 "that is what makes me happy, I feel within me when the children are dancing and jubilating. They are going through a lot, no hope from anywhere so I have taken them as my children and intend to take the orphanage home as my home as well".
"I don't do the donations for cameras, I sometimes do not want people to know this is what I'm doing but my team wouldn't agree, they said I should allow some coverage to take place so that it will encourage others."
Wofa Sem, who is also the Chief Executive Officer of Wofa Sem Motors, pledged that he would continue to prioritise the needs of the less privileged in society.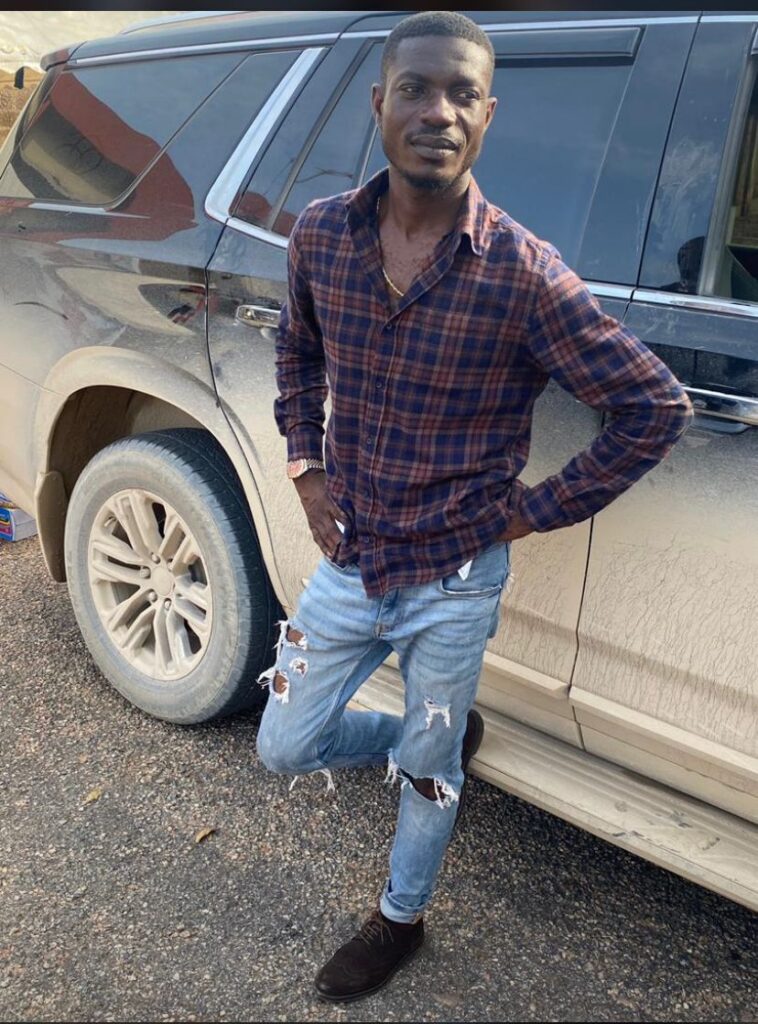 Wofa Sem last month donated to these orphanage homes with the motive that they do not lack anything since their only source of food depends on donations.
In an appreciation, the management of the various orphanage homes thanked Wofa Sem and the officials from the Wofa Sem Motors for the kind gesture and prayed that God will continue to bless Wofa Sem with spirit-filled songs to touch and transform lives.
Receiving the items on behalf of Kwakyekrom Epicenter, Rose Ocansey has said Wofa Sem has been to them over years.
She said anytime they lack food items, that is when Wofa Sem comes to their aid.
"We used our last sugar today so my director came and I told him that we have used all the sugar, we didn't know how we were going to get some and we didn't also know Wofa Sem had the plans of coming here today."
"Wofa Sem only comes here when we are in serious need, it is not easy but Wofa Sem has always been making things very easy for us here. May God bless him and his generations as he always thinks about the needy"
Meanwhile, the management of Freedom House Foundation also thanked Wofa Sem for immense support he has been rendering to the orphanage home."
"Wofa Sem has been helping us for the past years, he built a borehole for the children, gave us money and buys foodstuff for them anytime he comes here. We are at all times happy seeing Wofa Sem and we pray he gets more to support the needy".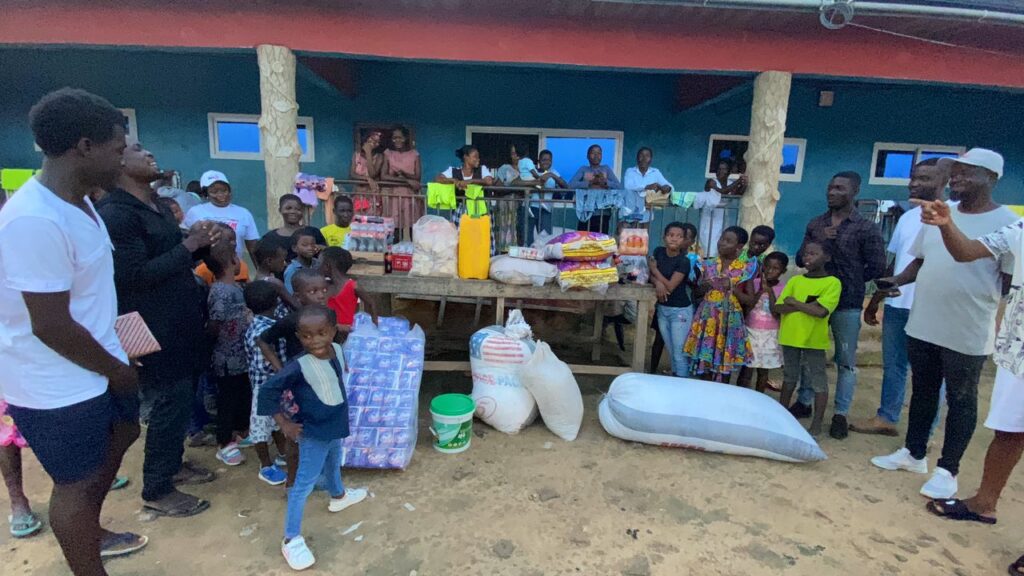 Story by Mubarak Yakubu