It is with deep sadness that Ghanaian Reggae/Dancehall artiste, Jah Lead, has announced the death of the wife, Nana Ekua Essel.
She is believed to have passed away on Saturday, July 8, 2023.
The details surrounding her passing are yet to be disclosed.
The talented musician, known for his romantic twist to Reggae, announced the death of his partner in an Instagram post where he revealed he is in profound grief.
He is grappling with the immense loss and coming to terms with the reality of her absence and what would become of their months-old child.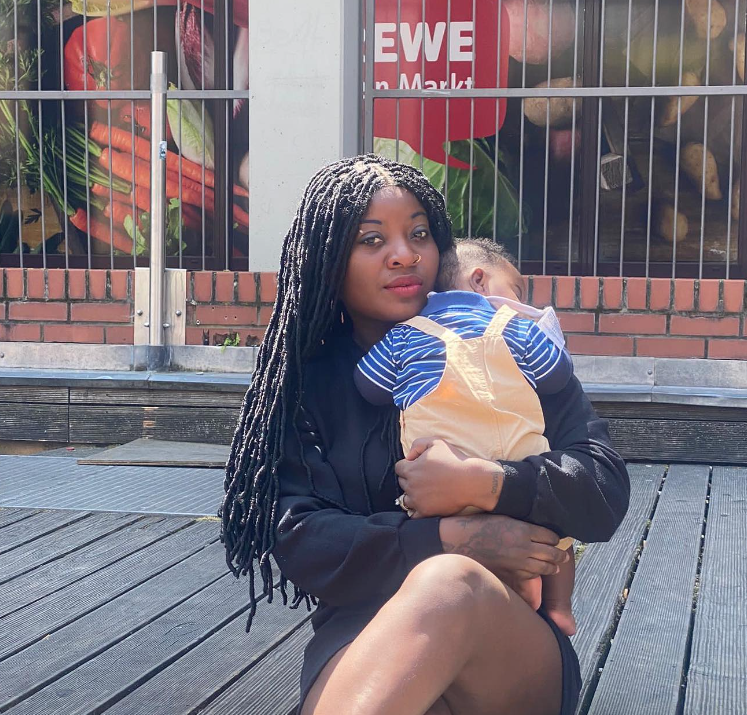 Jah Lead and his wife shared a bond that was evident in their public appearances and their social media posts.
The last post they shared was six days ago when they enjoyed a lovey-dovey moment while strolling in a shopping centre as they professed love for each other.
https://www.instagram.com/reel/CucTL2aMvcH/embed/?cr=1&v=14&wp=485&rd=https%3A%2F%2Fwww.adomonline.com&rp=%2Ffamous-ghanaian-artiste-loses-wife-photos%2F#%7B%22ci%22%3A0%2C%22os%22%3A4700.400000095367%2C%22ls%22%3A1538.5%2C%22le%22%3A1927.7000000476837%7D
"Thanks for being in my life. You represent so much love and joy that it's brought colour in the life am living. Have always been good to me . I feel blessed to have you as a life partner. You mean a lot to me. The world may have their opinion but life has a beautiful way of blending ups and downs to make great meanings to what had never been understood. I appreciate you and will forever love you," he noted in an epistle.
In reciprocation, Nana Ekua professed, "love you more baby, and thank you for everything you do for us."
The Lonely hitmaker requests privacy during this difficult time.