The third and final day of the #OccupyJulorbiHouse demonstration is underway as protesters hit the streets of Accra on Saturday, September 23.
The protesters marched towards the Jubilee House to press home their demands for an improvement in the cost of living, an end to corruption and improved governance, among others.
Clad in black, the protesters were seen chanting songs and holding placards with inscriptions such as 'Our Leaders Aren't Patriotic', 'No More Suffering', and 'Thieves in Suite' among others as they vent their frustrations and demands to the government.
Meanwhile, the Ghana Police Service has mounted their barricades across the road leading to the Jubilee House.
This follows an initial arrest of nearly 50 protesters on the first day of the protest on Thursday for unlawful assembly and a violation of a court process halting the protest.
The protesters, who alleged being manhandled by the police were however released on Friday after they were charged.
Below are photos and videos from Saturday's demonstration.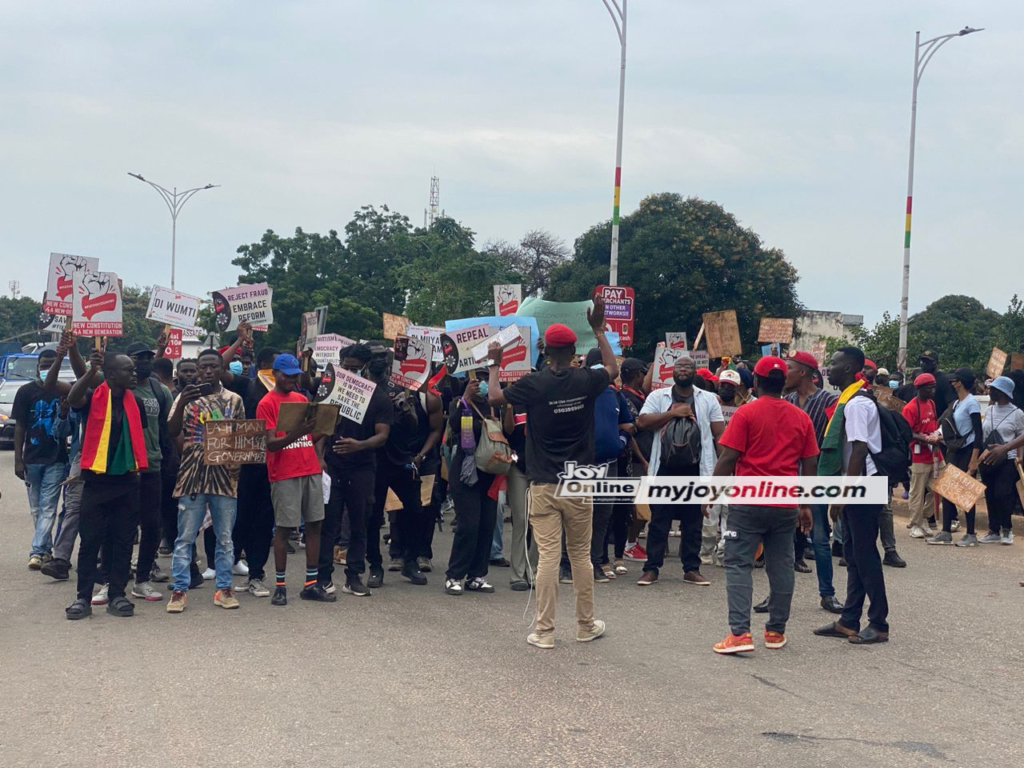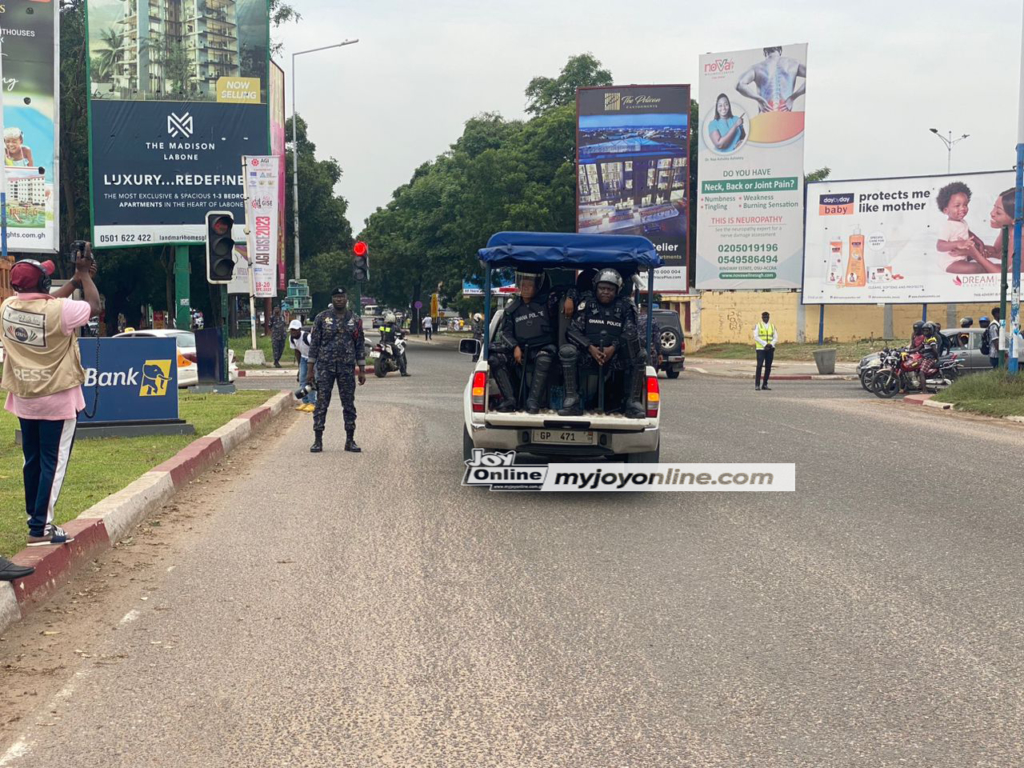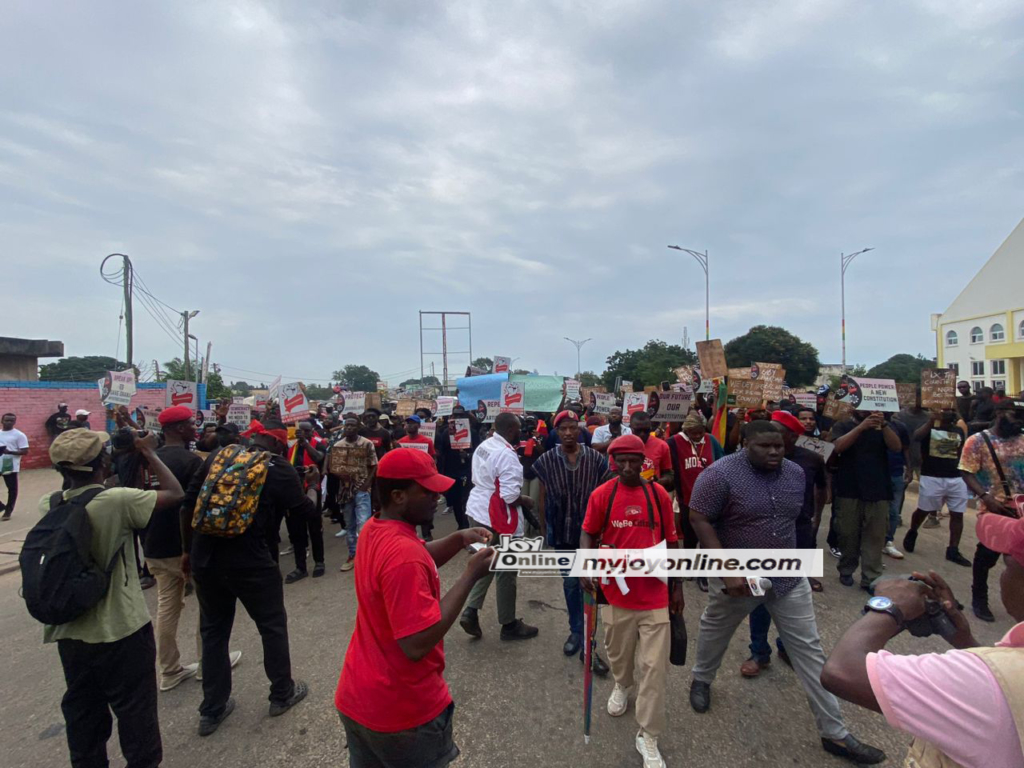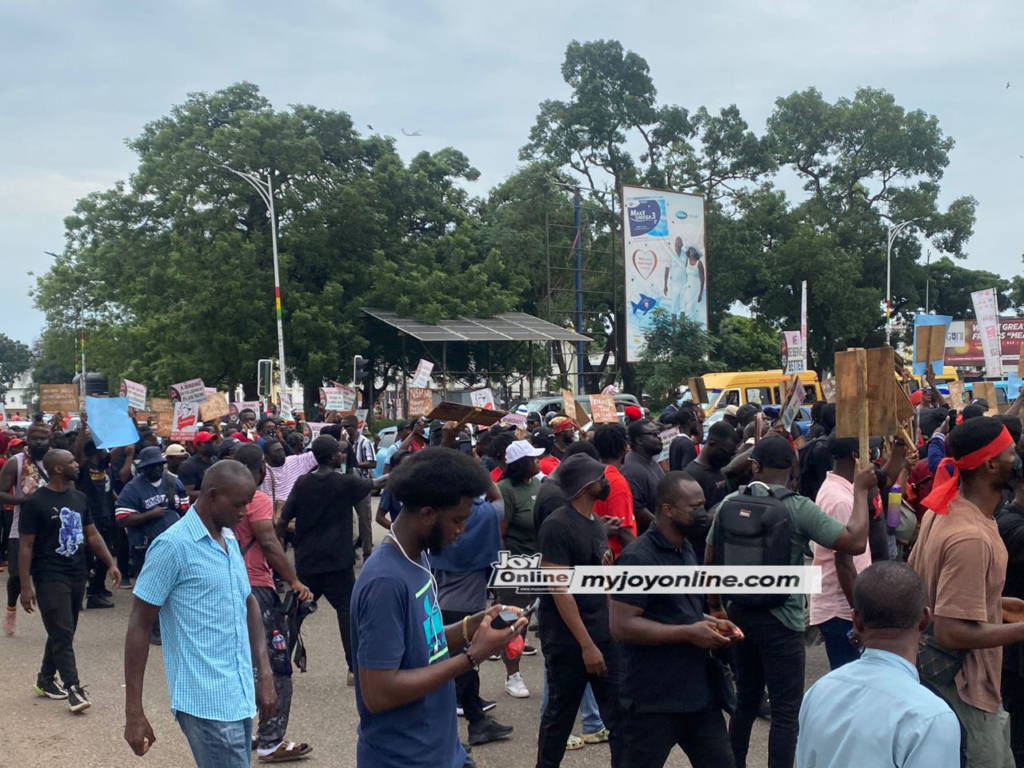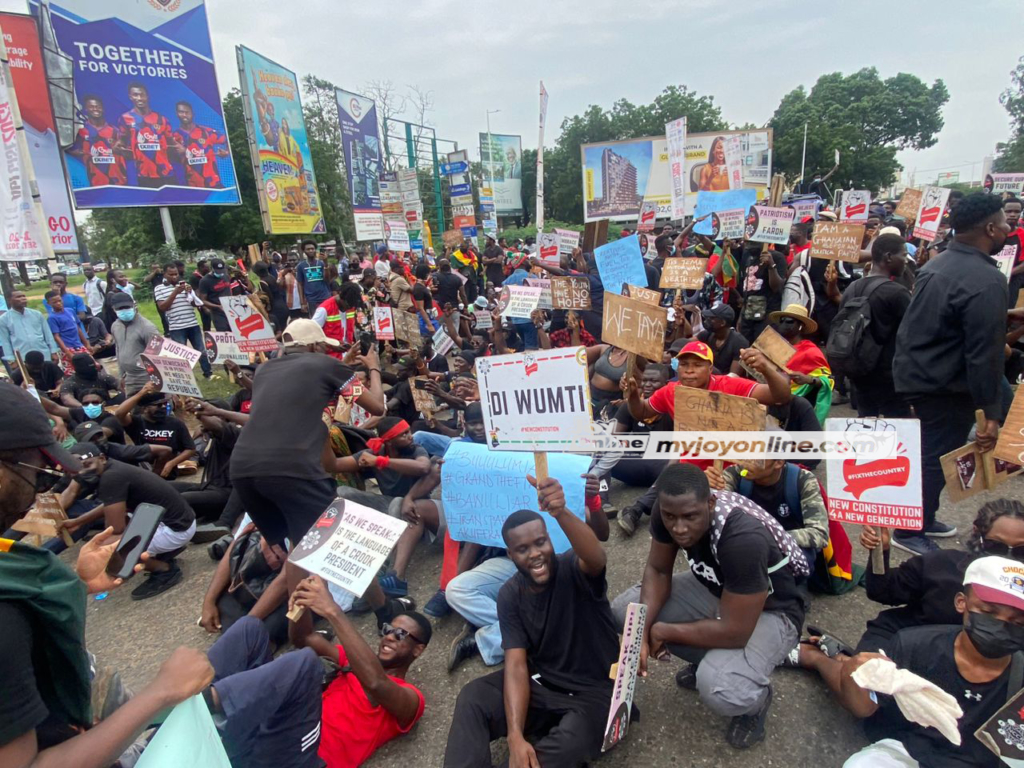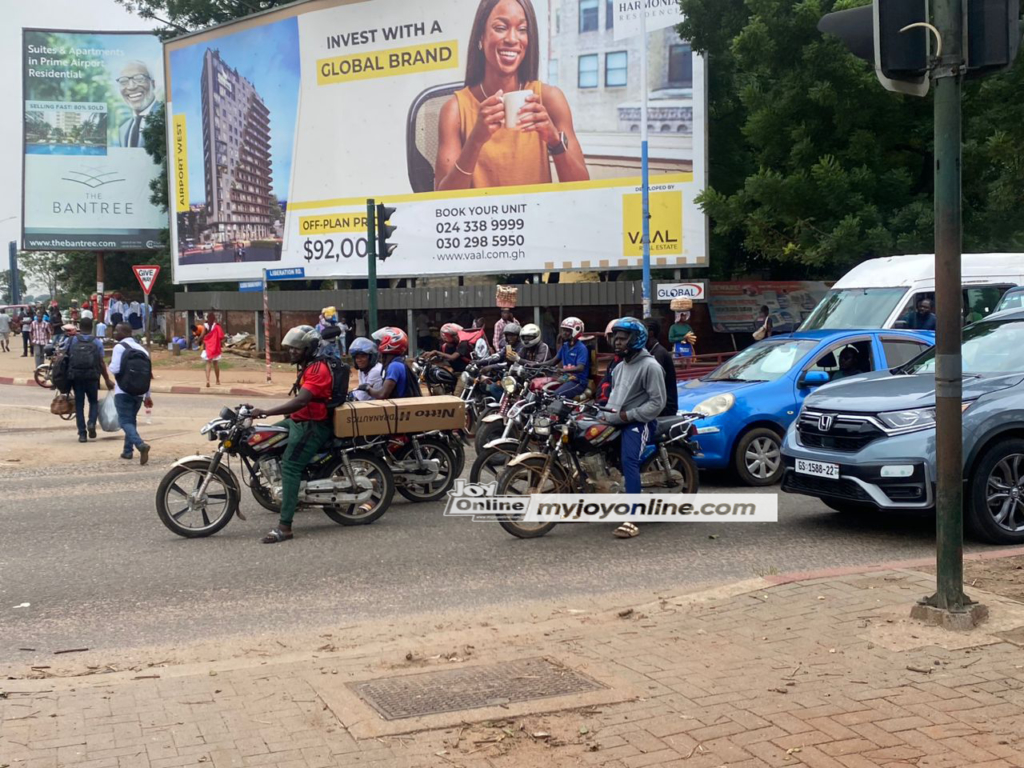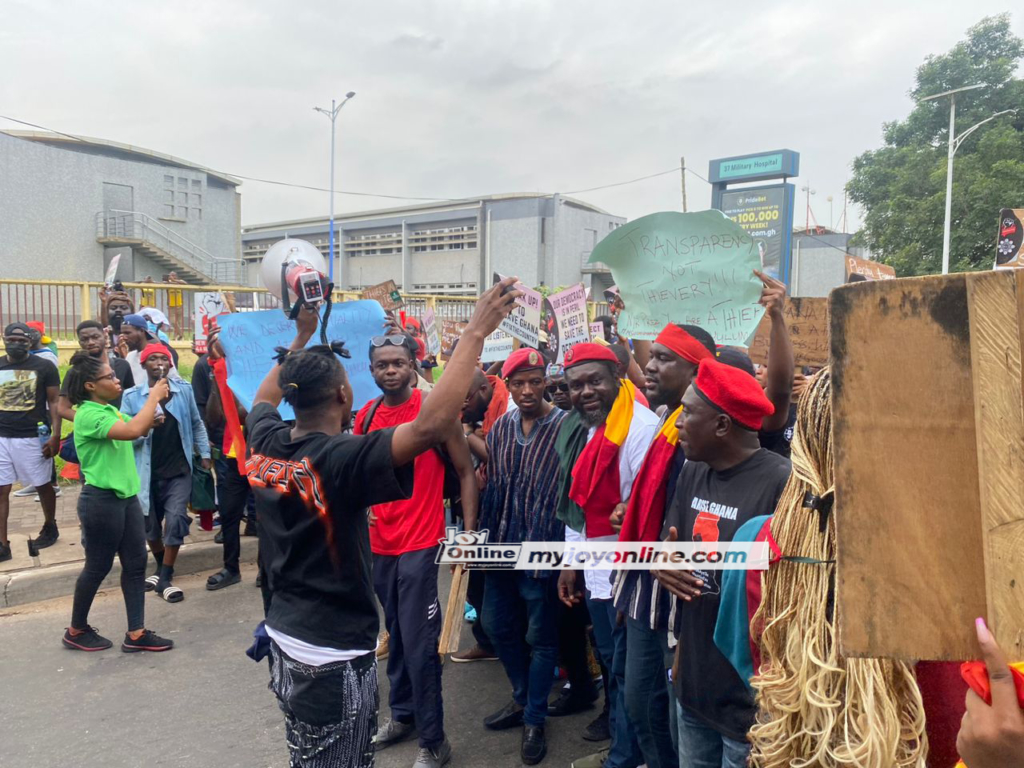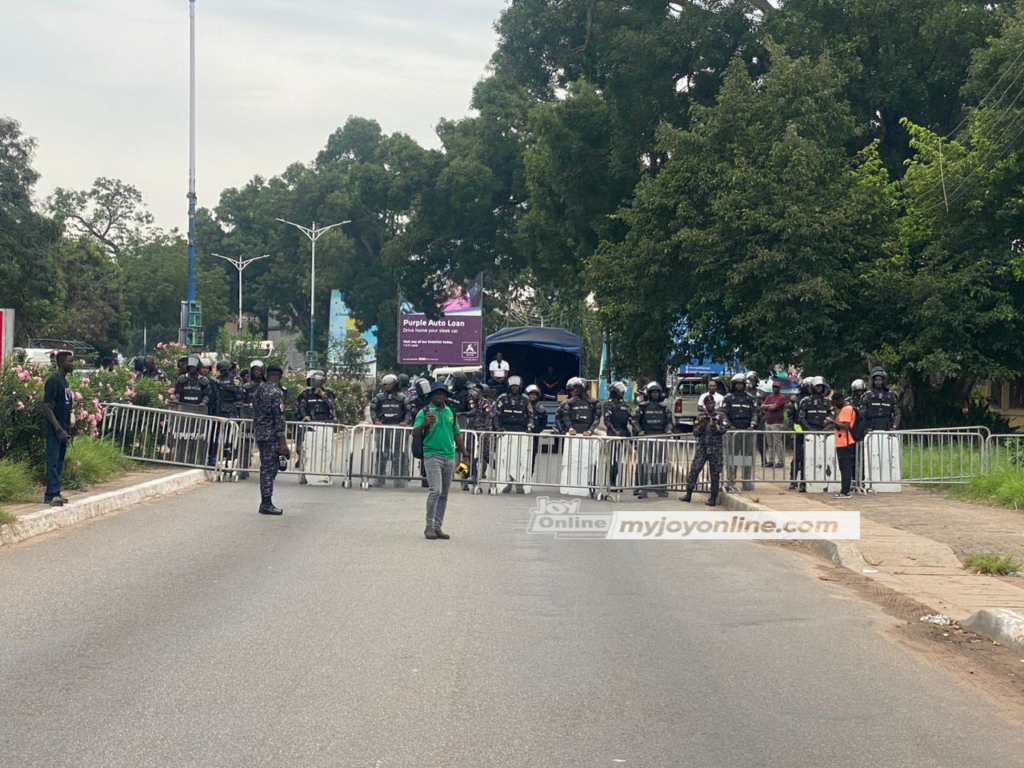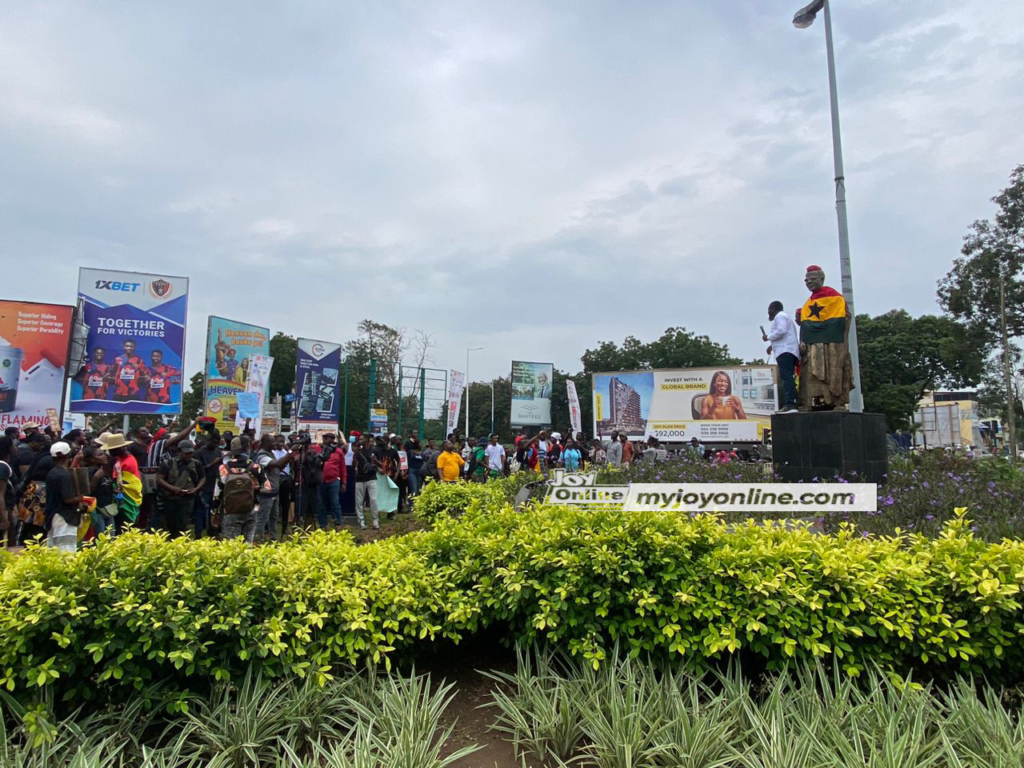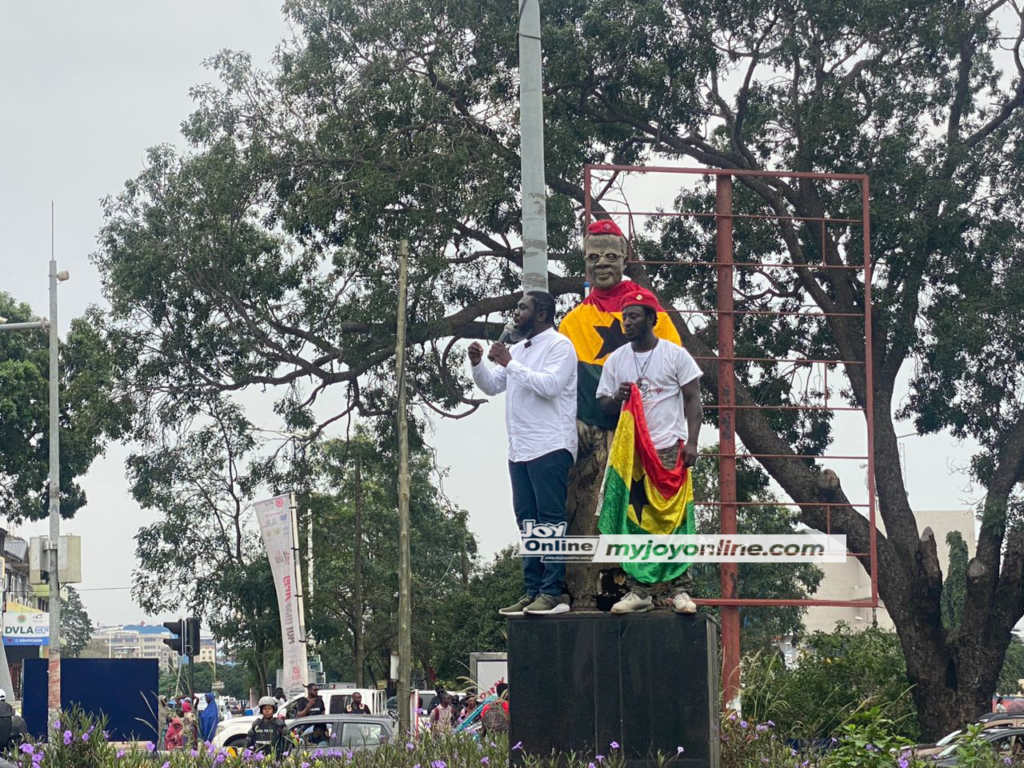 SOURCE: Myjoyonline.com