In the face of her seemingly never-ending adversity, socialite and singer Mona Moutrage alias Hajia4Reall has issued a message inspiring hope and resurgence.
Her 30th birthday would have been a joyous one as it has been over the years, except she is currently in confinement due to some finance-related crimes she has been charged with.
Nonetheless, her associates have taken to their various social media platforms to wish her well and shower her with love.
In a candid social media post, she expressed her gratitude for the overwhelming birthday wishes and shared her deep appreciation for the love and prayers she received during challenging times.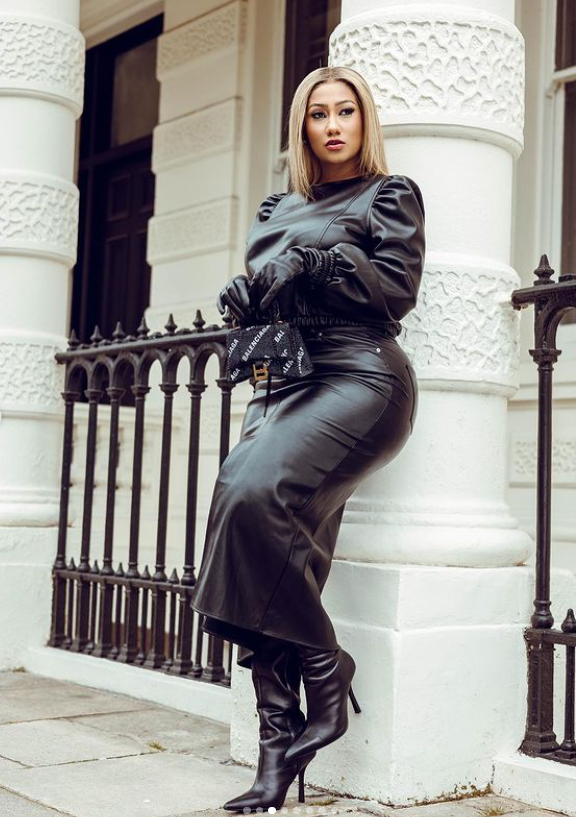 This would be her first public comment since she was slapped with the charges of romance scam for which she is under a $500,000 bail bond with GPS tracking via an ankle monitor.
Hajia 4reall's message carried an emotional undertone as she reflected on the profound wisdom her father imparted to her throughout her life.
In her words, she least understood the expression "Only the good die young," as said by her father, until her case which has triggered wide online attention.
Without giving much details in her case, she subtly revealed the accusations leveled against her are not entirely true, as she is confident that "there is a time for everything, and the world will come to know the truth, and my story will be heard".
Hajia4Reall accompanied the message with eight photos which captured her covered in luxurious designer pieces from top to toe.
Click here
https://www.instagram.com/p/Ct8lt_hOFXn/embed/captioned/?cr=1&v=14&wp=485&rd=https%3A%2F%2Fwww.adomonline.com&rp=%2Fonly-the-good-die-young-hajia4reall-makes-first-public-comment-after-arrest%2F#%7B%22ci%22%3A0%2C%22os%22%3A3061.0999999940395%2C%22ls%22%3A834%2C%22le%22%3A3051.0999999940395%7D