Nana Akomea, the Director of Campaign Communications for Dr. Bawumia, has urged all aspirants in the NPP flagbearer race to follow Alan Kyerematen's example and withdraw from the race.
According to him, it would be in the best interest of the party if all contenders withdraw since they will not get enough votes to beat lead contender, Dr. Mahamudu Bawumia.
Speaking on Adom FM's morning show Dwaso Nsem, Wednesday, he stressed that the November 4 presidential primaries is unnecessary.
"It's in the best interest of the party for all contenders to withdraw. Even if we add all their votes, they still wouldn't come close to Dr. Bawumia. It's unnecessary for the rest of the contenders to go ahead with the election" he said.
Nana Akomea's comments come in the wake of Alan Kyerematen's decision to withdraw from the flagbearership race.
Mr. Kyerematen, who finished third in the party's special delegates' election on August 26, claimed the race had been unfairly skewed to favour one candidate.
He cited intimidation of his agents during the election to buttress his point.
But Nana Akomea said the issues being raised by Mr. Kyerematen came in a little too late.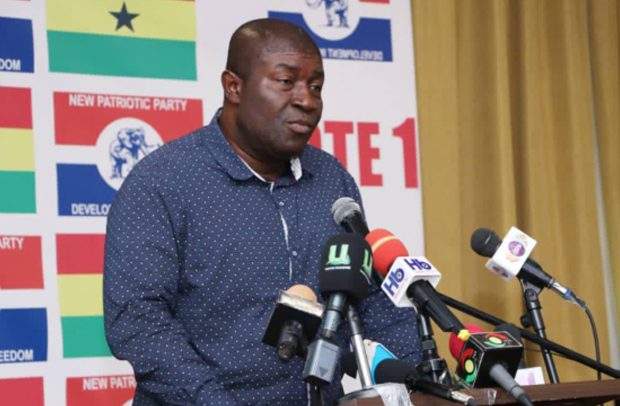 He indicated that, allegations that the election is being manipulated to favour the Vice President is false.
Though Alan Kyerematen may be feeling disappointed, Nana hoped for his swift recovery.
He was optimistic that, once tempers cooled down, they could unite and support a single candidate.
"I believe Alan may be in pain, and I hope he heals soon. When tempers come down, they will come on board and support one person" Mr. Akomea added.