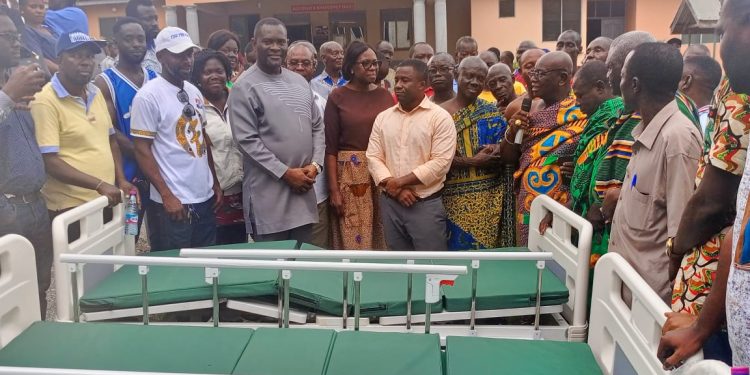 John Ampontuah Kumah, Member of Parliament for Ejisu in the Ashanti Region, has begun an initiative to provide hospital beds to health facilities in the Ejisu Municipality.
He stated that health facilities in the area are faced with a challenge of insufficient beds, a situation which affects the smooth delivery of healthcare.
He has begun mobilizing entrepreneurs under the Ejisu Club 100 as part of an initiative to support health facilities in the area with beds and essential equipment for improved medical care.
To start, a total of 100 brand-new hospital beds have been presented to ten health facilities in the municipality through the MP's initiative.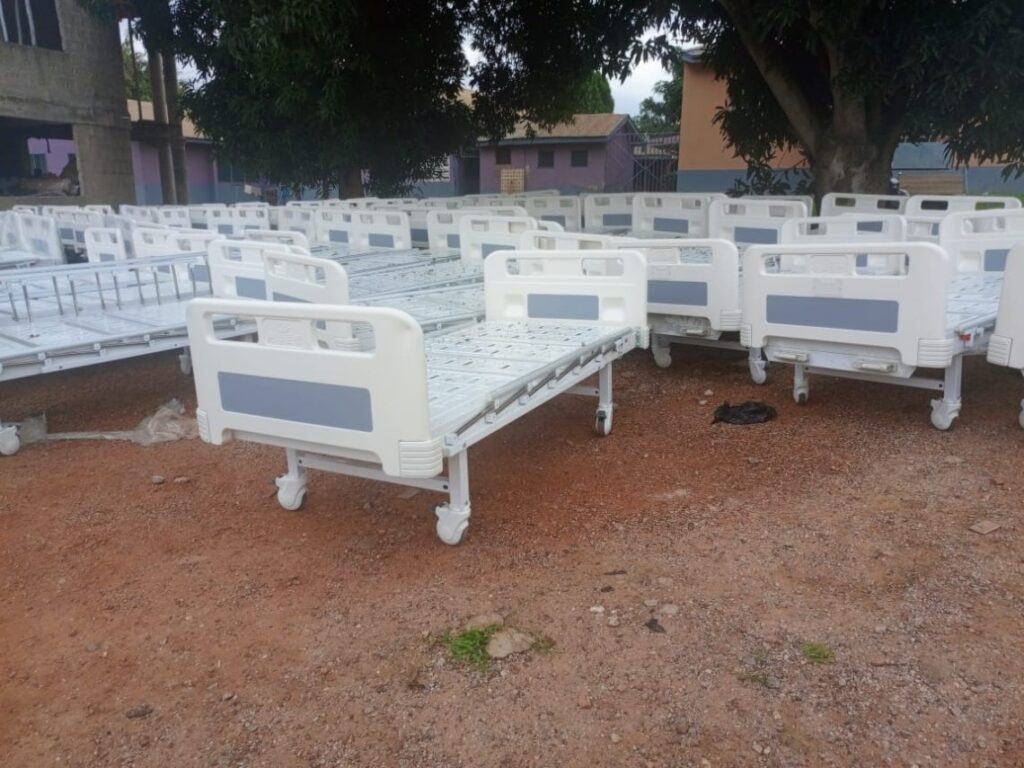 Dr Ampontuah Kumah is committed to helping improve healthcare delivery in the municipality through the improvement of infrastructure and provision of basic and essential equipment.
At a short ceremony to hand over the beds to health authorities at the Ejisu Government Hospital, John Kumah said, "The lack of beds syndrome in our hospitals is prevalent, and so, one of my objectives is to mobilize the entrepreneurs in my constituency, the various businesses under the Ejisu Club 100, to intervene and support health facilities. Fortunately for us, we have been able to raise 100 brand-new beds, which we have distributed to the various health centers, hospitals, clinics, and CHPs compounds. This is just the beginning. We have so many other interventions to roll out as we go on."
The Ejisu MP was moved by the number of dilapidated hospital beds he saw during his visit to one of the health facilities in the municipality.
He expressed concern about how such a development negatively impacts healthcare delivery.
He said that experience pushed him to begin thinking about how good beds could be provided to the various health facilities in the area, hence the initiative.
The MP called for the effective maintenance of the beds and insisted that all existing beds which are not fit for purpose should be replaced with the new ones that have been handed over.
John Kumah recently spearheaded the renovation of the Onwe Government Hospital after pictures of the facility went viral showing leaking roofs.
He added that, "We want to make sure that we improve the health delivery services within the municipality."
The Ejisu Municipal Director of the Ghana Health Service, Josphine Atsufe Ahorso, said that although the health indicators are good, inadequate infrastructure remains a challenge.
She commended the Ejisu MP for presenting the items and said that the intervention will help improve healthcare delivery.