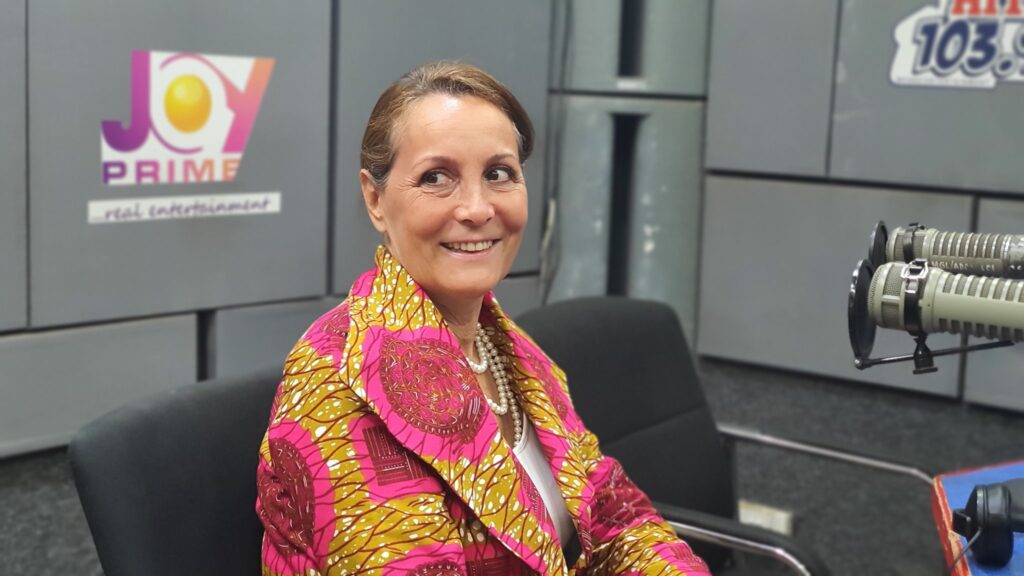 Former French Ambassador to Ghana Anne-Sophie Avé says she was afraid that Ghanaians would forget her once she completed her tenure in office.
Speaking to Andy Dosty on Daybreak Hitz, she said the love she received from Ghanaians while she was in office was overwhelming.
According to her, she grew to enjoy the love and warmth she received from Ghanaians to the extent of getting scared that she would be forgotten after her tenure of office ended.
She added that leaving Ghana was a devastating time for her.
"It was devastating. I enjoyed the music, the culture, the tradition and everything. You don't need to be an ambassador to carry on enjoying it. I was maybe afraid of being out of sight and maybe they'll forget me."
Anne-Sophie Avé added that the love she received from Ghanaians did not just end after her tenure. She also added that she still receives massive love from Ghanaians.
Anne stressed that there is not even a single week where she does not receive messages or phone calls from Ghanaians.
"I was baffled when I realised that there hasn't been a single week since I left when I didn't have messages or phone calls from people who were checking up."
She revealed that when she fell ill at the beginning of the year, most of the people who called to check up on her were Ghanaians and that alone blew the minds of her family and friends.
"Most of the people who were checking up on me at the beginning of the year were Ghanaians. My family could hardly believe it."