The family of Joseph Entsie, a 52-year-old taxi driver who died in a police cell, has officially filed an application at the Sekondi District Court to seek answers from the state on what killed their relative.
Lawyer for the family Ebo Donkor, who is also with the Legal Aid Commission told host Nhyiraba Paa Kwesi Simpson on Connect FM's Omanbapa morning show that the court has set Wednesday, March 2 for the hearing of the case.
He adds that they are praying the court to stop any attempt by anyone to compel the family in burying the late taxi driver until an independent pathologist is contracted to conduct an autopsy on the body.
"We have heard there are attempts from the powers that be and the police for the family to bury the body but we want the court to issue restraining order to that effect," he said. "We also want to receive the full autopsy report from the pathologists to ascertain what caused his death. We also need answers from the police on what killed the late taxi driver."
Sections of the application filed by the lawyer at the Sekondi District Court and sighted by Connect FM read: "As a lawyer and on behalf of the applicant, I'm praying this honorable court for an order directing the pathologists and the Ghana Police Service for the release of the report of the autopsy conducted on the 10th of January 2022 on the deceased by Dr. Isaac Erskine of the Effiankwanta Regional Hospital at Eternity funeral home, Funkoe.
"The applicants herein and for further orders to summon the pathologist(s) as a witness to speak and further prohibit the removal and burial of the deceased from the morgue and at the eternity funeral home until the cause of the death is established and for another opinion or examination to be conducted to establish the real cause of the death" it added.
Background
On December 25, 2021, the late Joseph Entsie was arrested and detained in custody at the Sekondi Central Police Station for allegedly breaking traffic rules.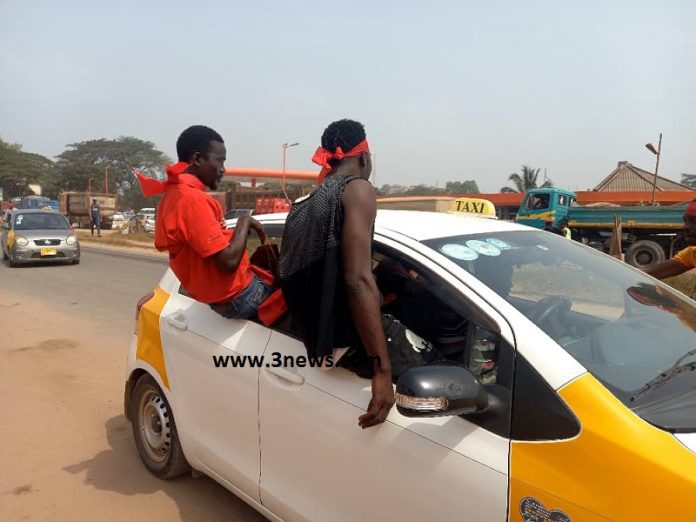 The driver was later pronounced dead while in police custody on the same day. The police announced to the family that their relative committed suicide whilst in custody and that caused his death.
The body was then deposited at the Effiankwanta Regional Hospital Morgue and later transferred to a mortuary at Funkoe.
A coroner ordered an autopsy to be conducted to ascertain the real cause of the death of the taxi driver.
From this, a pathologist at the Effia Nkwanta Regional Hospital known as Dr. Erskine on January 10, 2022, conducted the examination. According to the family, the pathologist communicated to them that the real cause of death of their relative was not as a result of hanging as alleged by the police.
The lawyer indicated that the family is demanding the full autopsy report from the pathologist.
SOURCE: 3news.com