An accident which occurred at Tonisco junction near Gomoa Potsin junction on the Kasoa-Cape Coast highway in the Central Region involving four cars has resulted in serious injuries to a couple.
The accident occurred between a Toyota Corolla with registration number AS 3677-14, a Honda Pilot with registration number GT 8111-10, a Tipper car, and a sprinter Benz bus.
According to eyewitness accounts, the driver of the Toyota Corolla was travelling from Accra to Winneba direction, while the other three cars were heading from Winneba direction to Accra.
The Toyota Corolla driver veered off from his lane and collided with the back tyre of the tipper car, resulting in the crashes.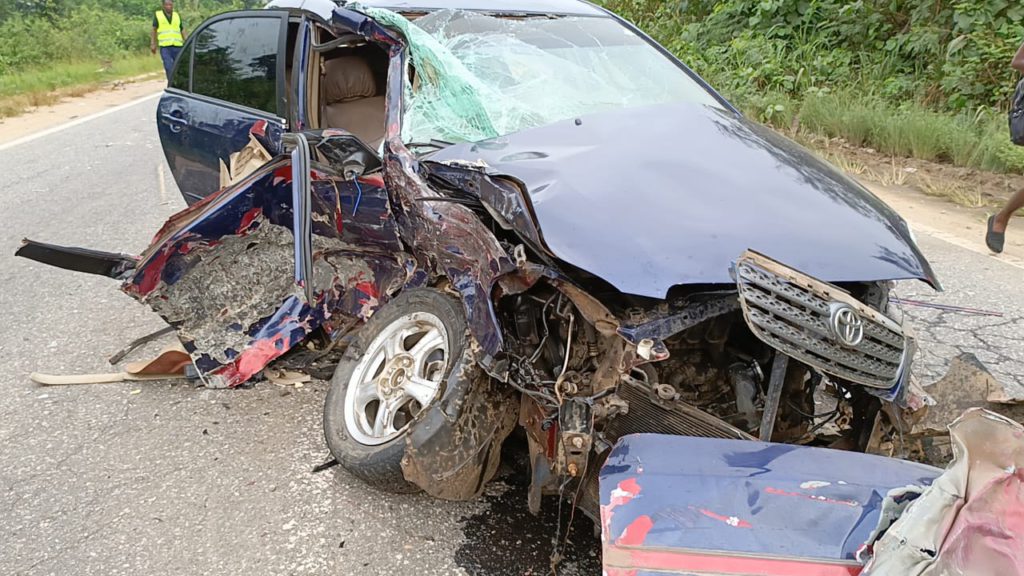 As a result of the impact, the couple who were in the Toyota Corolla suffered severe injuries.
Emergency services quickly responded to the scene and rushed the injured couple to Potsin Polyclinic for medical treatment.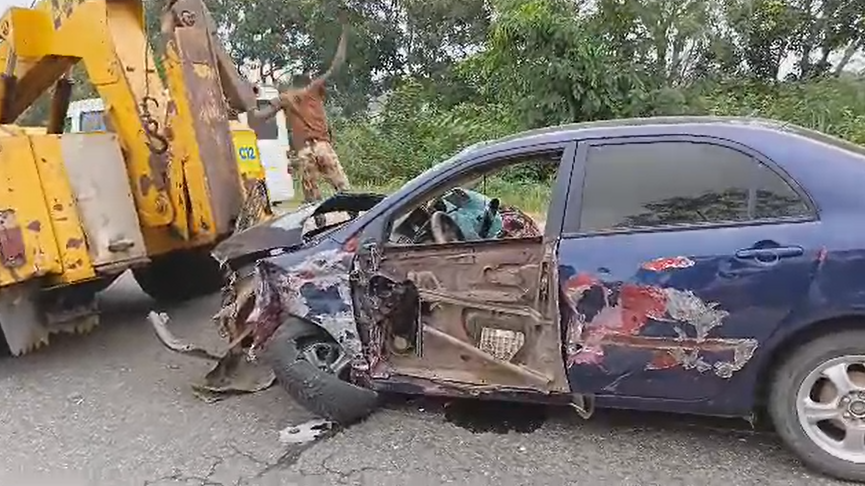 Local police officers from Gomoa Dominase, Potsin, and Okyereko were also present to assist with clearing the road and managing the situation.
The cause of the accident is under investigation.
Meanwhile, residents have made an appeal to the Ghana Highway Authority to construct speed ramps on the highway to mitigate accidents and prevent loss of lives and damage to property.