The family of the late investigative journalist Ahmed Hussein-Suale has said justice won't be served should the flagbearer hopeful of the New Patriotic Party (NPP), Kennedy Agyapong be elected president of Ghana.
Earlier, the maverick politician said investigative journalist Ahmed Suale was a bad man.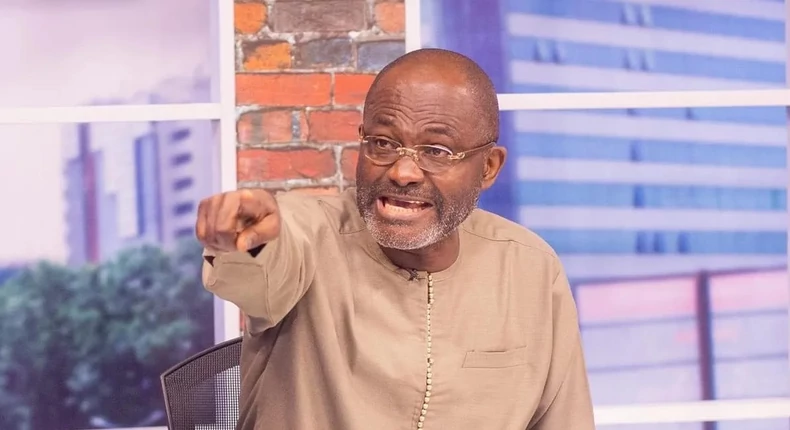 He said Suale's own deeds caused his death.
Speaking on TV3, Kennedy Agyapong said Suale was a bad man adding that he won't change his stance on the late journalist because he want to be President.
His [Ahmed Suale] own deeds caused his death, not me, he stated.
However, the family in a statement said Kennedy Agyapong has continuously not shown remorse anytime Suale's issue comes up for discussion.
It said: "By his lack of remorse and the frantic defence of his conduct, the family is doubtful that Ahmed would ever get justice under a misfortune where Kennedy Agyapong becomes the president of Ghana."
Ahmed Hussein-Suale, Investigative journalist
The family added: "We are also disappointed that, to date, the Police have not made any progress on the matter. At minimum, we expect the Police to look into the crime of aiding and abetting, and threats of harm where there is plentiful of evidence, all of which was reported to them on a couple of occasions by Ahmed Suale."
On Wednesday, January 16, 2019, two unknown men allegedly shot Ahmed Hussein-Suale while he was driving near the Queen of Peace Catholic Church, Madina Estate, in the Greater Accra region.
Ahmed was a member of the investigative firm Tiger Eye Private Investigations which investigated corruption in the Ghana Football Association (GFA) named Number 12 which led to the removal of office and a lifetime ban of its President Kwesi Nyantakyi.
He was also part of an investigative journalism piece in collaboration with the BBC into human body parts sold for ritual magic in Malawi.